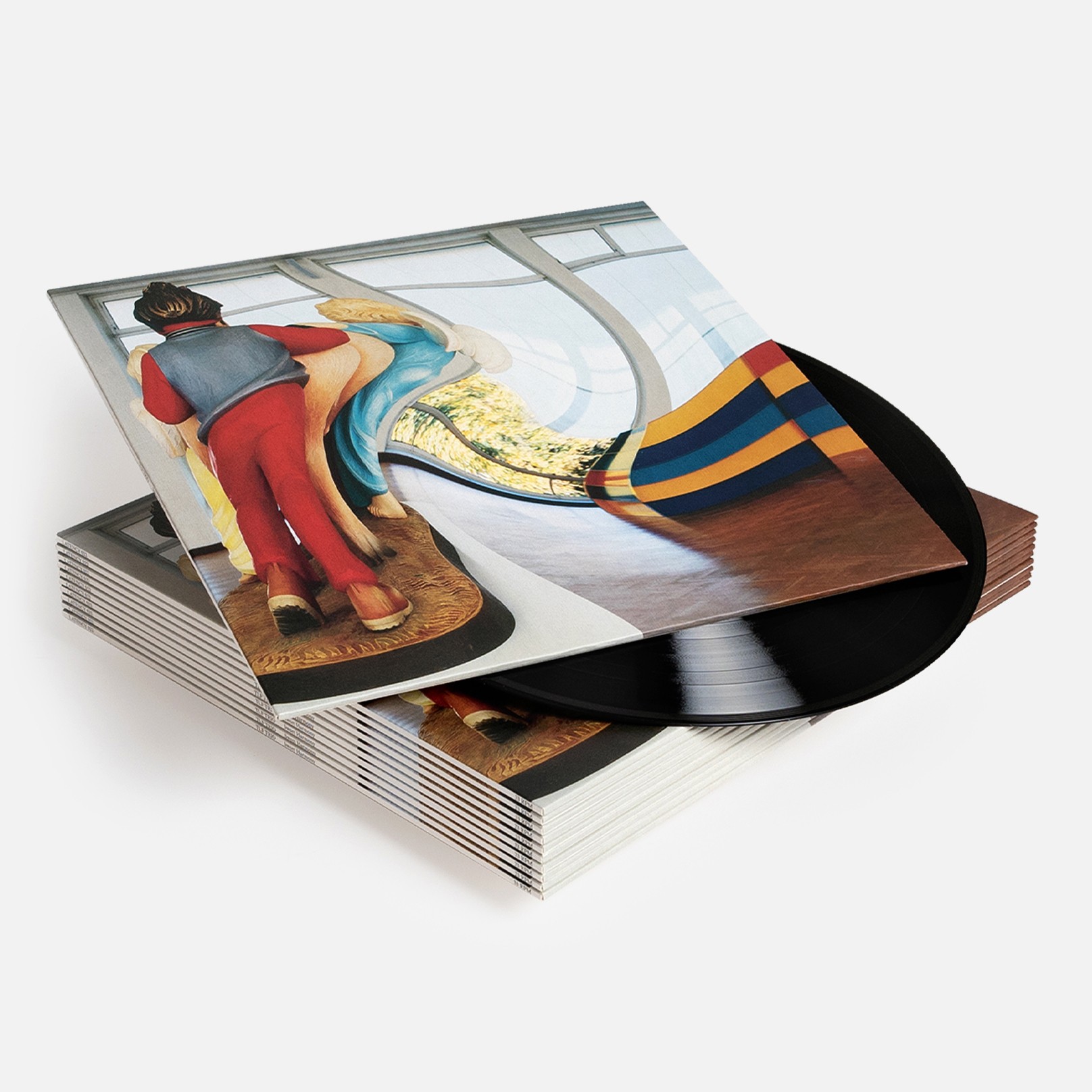 2. Late August, Early September
Latency present Danish artists Cæcilie Trier (CTM), Jakob Littauer and Mads Kristian Frøslev with their first collaborative album as TLF Trio. Chamber music for cello, piano and guitar, moving between written composition, improvisation and de-construction, it channels free jazz and minimalism and plays with the stiltedness of Central-European Classical of the Late Renaissance and Early Baroque. Named after the 1991 hardcore rave classic by Liquid, this acoustic album contains music that is more sculptural than narrative and that fluidly shapeshifts from being an object in the room to being the room itself — just as Louise Lawler's distorted image from the Stedelijk Museum that adorns its cover.
Landing on the mind like summer rain with the exquisite tactility of their prelude ​'Passacaglia', the trio adroitly morph between ultra sparse, Wandelweiser levels of minimalism puckered with ephemeral melody and fraught with string shivers in the balm of ​'Late August, Early September', with the album's only (possible) appearance of electronics in Claus Haxholm's metallic beat, recalling To Rococo Rot works, that underlines the melancholy of ​'Suite X'. Melodic leitmotifs return in ​'David', practically dematerialised in acoustic space prizing near-dubwise decay and resonance, while the the record's centrepiece, ​'Song' characterises their incredible attention to timbral detail with its transition from low end drone to whistling high registers, and the barely there conclusion of ​'Sweet Harmony' ultimately feels as though waking from a dream.
Composer
Cæcilie Trier (cello)
Jakob Littauer (piano)
Mads Kristian Frøslev (guitar)
Format
Vinyl, Digital, Streaming
Distribution
Honest Jon's, The Orchard
Featuring
Claus Haxholm (beat on track 3)
Agnete H. Petri (cello on track 7)
Cover art
Louise Lawler
Courtesy the artist and Sprüth Magers